Have you ever felt scared to take the first step out of your comfort zone? Most people including myself are very afraid to step out of our comfort zone but this is part of the stages that we as humans have to go through in our lives. That's what we call stages of life that we face and it commonly happens in student life. To this day, we can see that many students are facing many problems and issues associated with their studies, financial needs, personal growth, and the list goes on. But, the truth is that is part of the growing stage transition from a student to a young adult. 
It all starts with adjusting ourselves to the environment, this is why we go through the stages of education starting from primary education, secondary education to  tertiary education, and in between, we will have something that is called internship, or industrial training that we as students will have to undergo as part of training, but have you ever wonder why an internship is provided? Neither did I until I went for one. The purpose of an internship is to gain experience, identify career goals, strengthen a resume, and attain college credit. 
Here at CAD Training Centre, we are looking for interns who are passionate, willing to learn, and someone who poses a good attitude. To begin, CAD Training Centre is renowned in the industry of training and development that specializes in training like Excel Word, Powerpoint, Autocad, Microsoft Project, Digital Marketing, and Human Resources.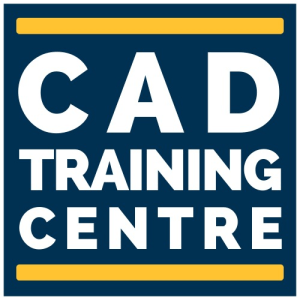 Background and Founder of the Company.
The founder of the company who is also the Chief Executive Officer is Vyasa Kandasamy. A person who was awarded as the "100 Most Inspirational Icons in Linkedin Malaysia" and whose education background specializes in Bachelor's Degree in Mechanical Engineering and a Master's in Engineering from University Sains Malaysia. The company's motto is to "Uncover Your Potential and Make The Best Out Of You". With that being said, the location of the office is located at Bandar Puteri Puchong, which is literally behind the Bandar Puteri LRT Station. The office hours are from 9.00A.M to 5.30P.M from Monday to Friday. 
You might be wondering, what are some of the benefits or advantages that come with working with the CAD family.
Firstly, is the atmosphere of the company. It is filled with love and care because CAD treats everyone like family and it is an open working space concept in which everyone can ask anything and everything openly and it is very easy to communicate with one another in an office space. 
Secondly, is mentoring. Whilst working with CAD, you will be mentored by dedicated seniors closely, to guide and nurture you as an individual to unravel your potential by the end of your internship.
Thirdly, it's convenient because of the strategic location of the company. In terms of transportation, it is easily located because if individual commutes by train the station will be at "Bandar Puteri Puchong", for that commuting by vehicle is easily recognized by either Waze or Google Maps which is easily identified. 
Next would be parking, we have loads of accessible parking that is open for the public to park the car and if it is not enough, there is a multi-story car park that is located 2-3 minutes walk from the office.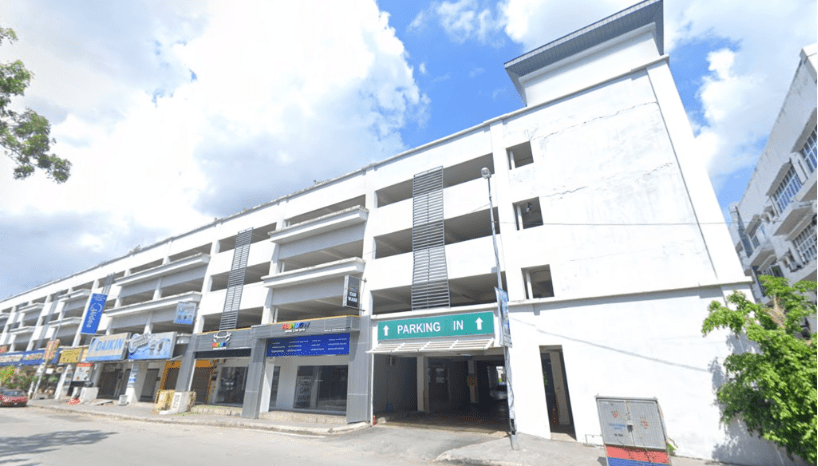 Multi-Story car park
Types of Food Accessibility around the office.

Now let's move on to the types of food that are around the office. In terms of food and beverage, it can be easily found near the office for everyone to suit their taste buds. We have a diversity of food ranging from Chinese, Malay, Indian, and Western cuisine, and even desserts.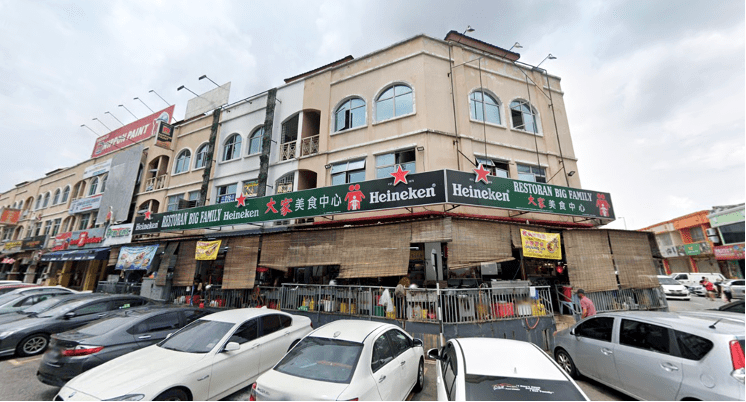 Big Family (Kopitiam)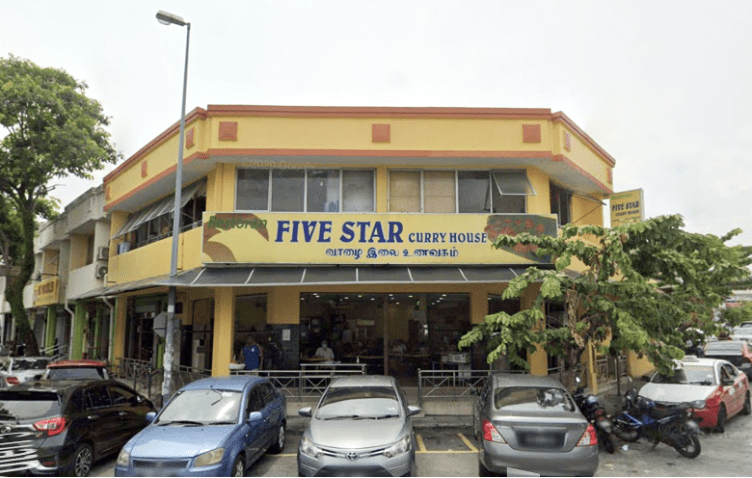 Five Star (Indian Restaurant)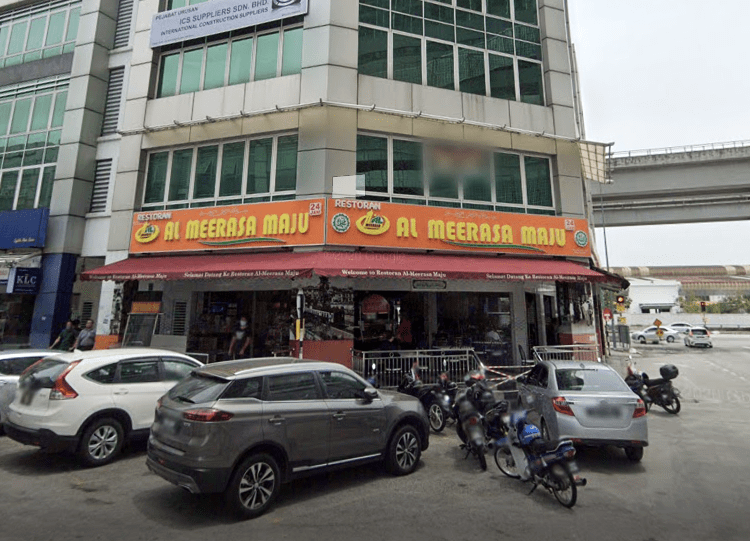 Al Meerasa Maju (Mamak)
As you can see, there is a variety of food to choose from and the sky's the limit when it comes to food choices around the office. With that being said it is time to explore the food culture when you are here. 
Internship with CAD Training Centre.
Moving on to the internship recruitment. Here at CAD Training Centre, we are constantly looking for people with diverse and willing to learn anything and everything. For starters we are looking for interns in these fields: 
Social Media Marketing

Copywriting

Graphic Designer 

Researcher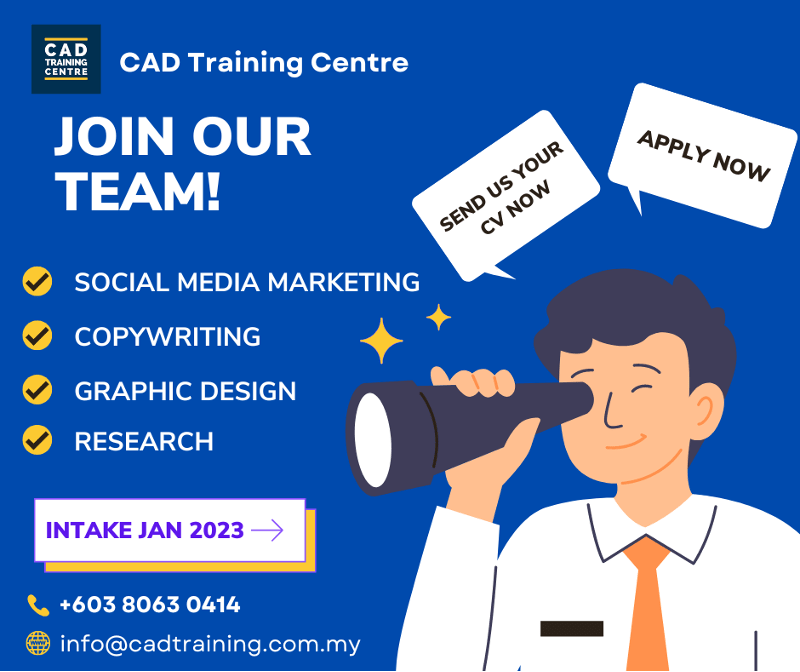 The most amazing part about working as an intern with us is that you can grow and find and figure out areas you are really strong in, as you will be exposed to many different areas. We do not expect you to know everything, however we ask for a good attitude and are willing to learn anything and everything that is being taught to you.
Here are some positions in internship that we are seeking for.
Firstly, starting with the position of Social Media Marketing. This position includes managing the company's social media accounts such as Facebook, Instagram, and Tik Tok for both the Malaysian market and the United State market. You will take charge in terms of creating marketing strategies on ways how to increase brand awareness to the public. You will also brainstorm campaign ideas to create engagement for the social media account. Monitor the various social media platforms such as Facebook, Instagram, and Tik Tok to analyze analytics to gauge the success of campaigns.
Secondly, is Copywriting Intern. This position will include creating content and text for producing launches for the company. The intern will also be exposed to researching the current market to fully understand and write captions and articles for the company. Next, would be planning and sending weekly newsletters, blogs, articles, captions for social media, and many more needs for the company.
Thirdly, is Graphic Design. This position as a Graphic Designer for the company will involve the skills of Canva, Adobe Photoshop, Illustrator, Video Editing and many more will come to support the daily operations. As a Graphic Designer, you will also be working closely with marketing as part of supporting the team graphically in terms of producing eye-catching visual aids such as posters, brochures, newsletter design & video editing for the company's promotion of product launching.
Lastly, is Researcher. This position as a researcher will be to research the various markets for both Malaysian and US markets to understand what is the current demand for the market for the company to produce quality products that will impact the market. 
Things you will learn as an Intern:
Getting Things Done

Getting to learn how an office environment works with friendly office colleagues

Learning to speak and write well

Learning to be confident

You'll be guided by an experienced senior 
(Open for Malaysians and Non-Malaysians)
Our team consists of mixed races. We work hard and play hard, and work closely as a team. If you think you can fit in a culture like this, do apply early. We are currently expanding, and there are a lot of projects and groundwork. Even if you have studied something different, you are welcome, if you are willing to be flexible and learn fast. What we value more is attitude and willingness to learn. 
You will learn to get things done, communicate well, and shine as an employee, no matter where you go. And get to join some of our courses for free. We are located within walking distance of an LRT Station (Bandar Puteri Station). Ample covered parking space nearby (RM 5 full-day parking). 
Languages are spoken in the office: English and Bahasa Melayu.
Multicultural Office Environment
Here is a sneak peak of what our past intern have to say about us: 
For all positions, if you are good at what you do, there is a chance of being hired at the end of internship.
Apply here:
https://form.jotform.com/cadtraining/internship-at-cad-training-centre 
In conclusion, internships are the best place and platform to learn for anyone to grow to be a better version of themselves and we highly encourage you to be part of this journey with us as it is going to be a fun and exciting year with us in the year 2023. 
FAQ
Intern Salary
– RM800

---

Intern Duration?
– Minimum 3 months (or) following given duration from University & College.

---

When is the intake?
– Immediate Intake (we are open for intakes throughout the year)

---

What do you learn as an intern?
– Getting Things Done
– Getting to learn how an office environment works with friendly office colleagues
– Learning to speak and write well
– Learning to be confident
– You'll be guided by an experienced senior
– Chance of following some of the courses offered in Cad Training Centre.
(Open for Malaysians and Non Malaysians)

---

What if my course (Major) is not related to what I study?


– We generally are open to hiring people of different majors as long as you are willing to learn and open, and you will learn many other areas such as communication, completing projects, working and communicating with colleagues, social media, handling people, etc.

---

Where are we near too?


– We are based in Bandar Puteri, Puchong, which is one of the main centers in Puchong Town. This place is also near Kinrara, Seri Kembangan, Shah Alam, Subang Jaya and USJ, Bukit Jalil and also Bandar Sunway.

---

What are the races of the employees in the center?


– Malays, Chinese, Indians

and we welcome all races and nationalities.

---

Public transport?


– We are 5 mins walking distance from Bandar Puteri LRT Station, 2 stops away from Putra Heights LRT Station.

---

Attire?


– Smart Casual, Jeans, Polo Shirt, Dresses, of course if you want to dress up, you are very welcome.

Why is CAD Training Centre a great place to do an internship?

Anand – The first thing is the people and culture here is inclusive so in case you do not know anything so they will guide and teach you.Nadhirah – I got a real job meaning that I got assigned to meaningful tasks same as the real workersLawrance – For me I will say is the environment, the atmosphere when you first enter in the office building and you will the sense of love and warmth and especially with the employees and the staff here and also the rest of the other colleagues there are pretty friendly.Alvena – they treat us like a family so I don't feel the awkwardness when the first time I enter here.