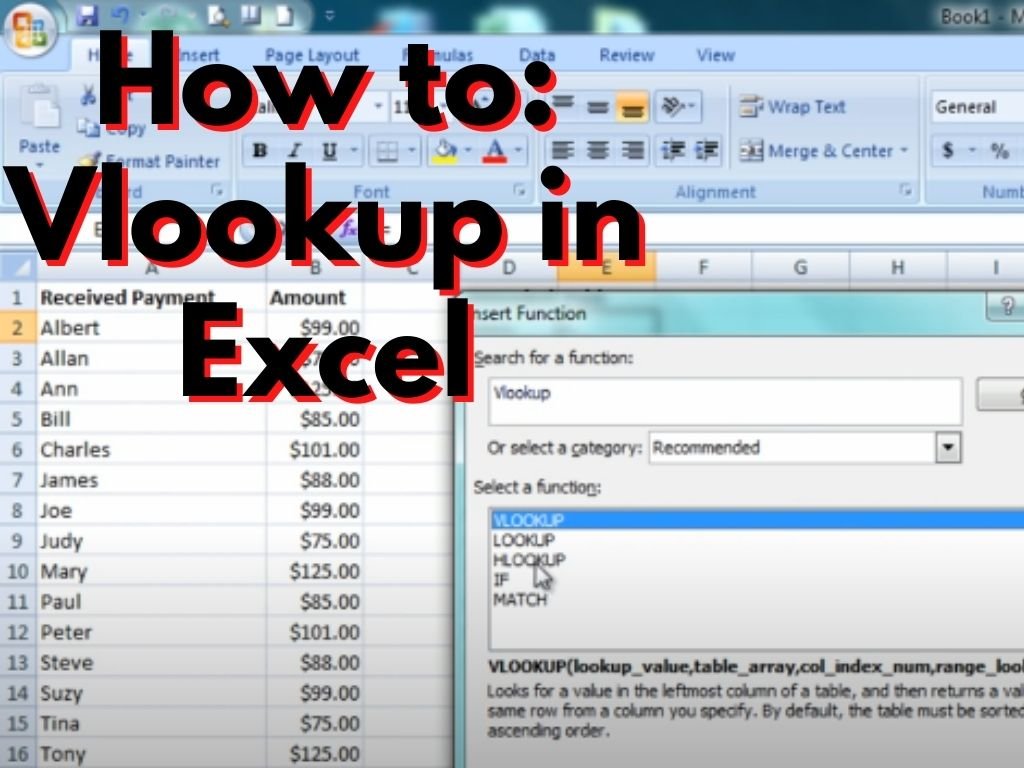 This video shows you how to use Microsoft Excel's VLOOKUP function to compare values in two lists.
Summary. VLOOKUP is an Excel function to lookup and retrieve data from a specific column in table. VLOOKUP supports approximate and exact matching, and wildcards (* ?) for partial matches. The "V" stands for "vertical". Lookup values must appear in the first column of the table, with lookup columns to the right.
Look up our Excel Courses here – either online or face to face in our Training Centre in Puchong.
The latest schedule, click the link below:
LIST OF TRAINING COURSES