The Mandarin language is the most widely spoken form of Chinese and is spoken by approximately 15 percent of the world's population.
Currently, Mandarin is one of the most spoken languages in the world.
This class aims to introduce participants to the essential information of communicating in the mandarin language. It is designed for students who have zero or minimal knowledge of the language.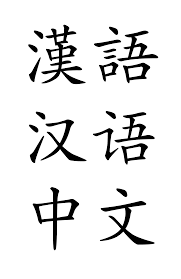 Choose Your Course
Mandarin Basics from Zero (2 days class):
Participants will learn the basics of vocabulary, counting numbers and sentence structures during this course. This will help them comprehend and develop sentences to converse with other individuals who speak and understand Mandarin. 
Who is it for:
This training is suitable for people who have a particular interest to learn Mandarin, as well as those who will gain an advantage in knowing the language i.e. Retailers, Customer Service , Entrepreneurs ,Front Desk, and Businesses.
Duration: 2 Days
Course Content:
Course Description: This class introduces participants to the basic knowledge of speaking the Mandarin language and is designed for students who have no or minimal background of Mandarin. The participants in this course will be learning essential vocabulary, counting numbers and sentence structures within the course. This will help participants understand and construct sentences to converse to people who can only speak Mandarin.    Very suitable for someone who's language is not Mandarin, and you will be learning it from Zero.
Course Objectives:
Upon taking this course participants will :
• Know how to greet & introduce yourself
• Master counting numbers
• Learn how to construct basic sentences
• Learn Years, Months, Weeks & Days
• Make appointments/bookings with Date & Time Mastery
• Learn how to ask & mention prices
• Learn bargaining methods
Cost: Normal price RM1850 – *Promo* RM1600 
         HRDF / HRD CORP: HRDF claimable
PUBLIC / INHOUSE : Both available
         ONLINE / FACE TO FACE: Both available
Who Should Attend
Schedule
We host classes once a month 

We also cater weekend courses for those who have tight working schedules or have heavy assignment deadlines .
Classroom trainings
Our classroom training are held in a classroom setting where the instructor teaches and shows various examples and tools you need to know and carries out numerous exercise for participants to try out and experience

Our training style consists of 70% practical and 30% theory . This is because we want students to learn more by doing rather than listening.

Our Online classes are held on various digital platforms such as Zoom and Cisco Webex. Classes are energetic and relaxed as our trainers have a more lively approach and have designed the classes to promote ease of learning. 

You will receive personal guidance by our trainers during the class. 

Our trainers will have Q&A sessions to answer the various questions throughout the class duration.

Our typical class size is between 6-10 students, which allows our trainers to spend more time with their students, individually .
Certification
Upon Completing the Mandarin course a Certification of Achievement will be issued
Accredited by Human Resource Development Fund, HRDF. All our courses are HRDF claimable under the 'SBL' Scheme.
A Registered Training Provider for the Construction Industry Development Board (CIDB).  As such, we provide CCD points under the Continuous Contractor Development program as required by the construction industry. Participants from the construction industry will receive CCD points for attending our training courses.
Registered Training Provider with the Ministry of Finance, MOF
FAQ
What are the Prerequisites for this course?
Zero or Minimal Knowledge of Mandarin 
Can I learn Mandarin in 2 days?
Yes, you can learn the basics of the Mandarin language in 2 days.
What is the difference between classroom learning vs online courses ? 
Classroom Learning
Participants will attend the course at the training centre in Bandar Puteri, Puchong.

Face to Face Interaction with the trainer in a classroom setting.

Immediate guidance & attention from the trainer

More focused

Learning among other participants during exercises
Online Course
Participants will attend the course using online platforms such as Zoom and Cisco Webex

Can save on travel and food expenses

Learn from the comfort of your own home/office

More flexibility

Able to discuss with people from different companies  .
About Our Trainer
Who Is Sifu Kairesh?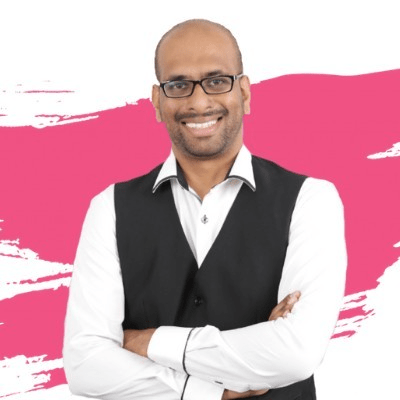 Over the past 10 years, Sifu had the privilege to inspire and transform more than 10,000 Malaysians by adding a skillset into their career or businesses with the help of knowing an additional language. Which helps you to have an upper-hand in the market.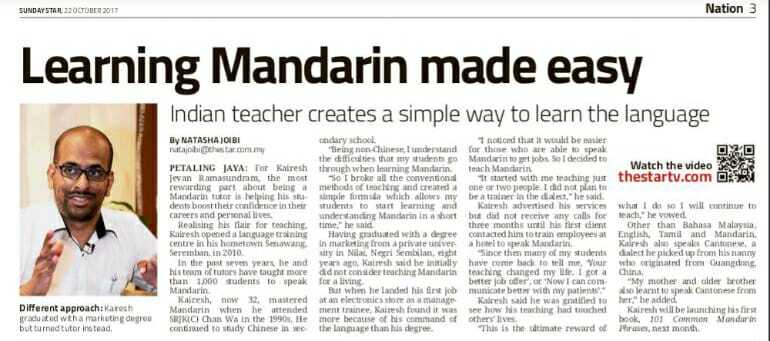 He have created a simple formula towards speaking & understanding Mandarin fast, which helps anyone with zero 0% to understand Mandarin effortlessly. All you need to do is copy & paste!
Being a Non-Chinese, he understands the difficulty of learning this language. Therefore, Sifu uses English and Malay to teach. So, if you can speak English and Malay..Mandarin becomes easy!